Shopping Cart
Your Cart is Empty
There was an error with PayPal
Click here to try again
Thank you for your business!
You should be receiving an order confirmation from Paypal shortly.
Exit Shopping Cart
JETBLUE CREWMEMBER SCUBA DIVING PORTAL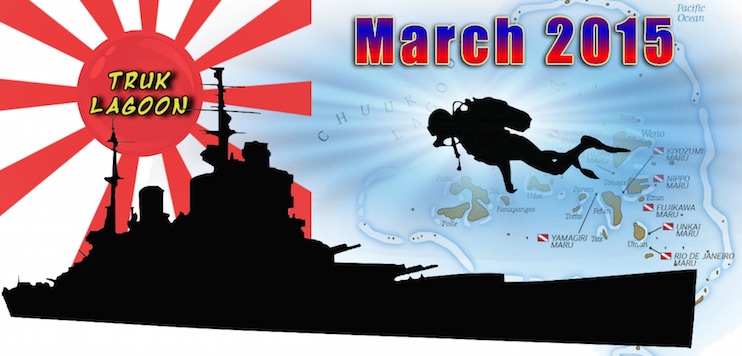 Ever since I started to dive, shipwrecks were always mysterious objects of my fascination. Typical lifespan of the ship measures in decades and, despite the reason for its sinking, it always represents great deal of history, perfectly preserved dozens of feet below the water surface.
Advancing in my diving skills I heard from many fellow divers of the place called Truk Lagoon, isolated archipelago of Federal States of Micronesia in the middle of The Pacific Ocean, hiding dozens of Japanese shipwrecks sunk in 1944 during Operation Hailstone, planned and executed by American forces, ultimately ending Japan's aspiration to be the World Emperor. Many of those divers with decades of experience dreamed of experiencing Truk, I heard this is the ultimate diver's dream, best place in the World to dive shipwrecks. I quickly became fascinated. Those who know me are aware that I am not the person to wait for my dreams long, so my goal of visiting Truk became a plan rather fast.
Joining me in chasing my dream was my friend and my dive buddy, Long Beach Inflight Crewmember, Mario Aguirre. It was spring of 2014 and both of us had long way to prepare for our adventure. Truk Lagoon diving,by no means, is simple and meant for inexperienced beginners. The shipwrecks average depth is 80-130 feet, many rest way below recreational limits and require to get additional training and experience.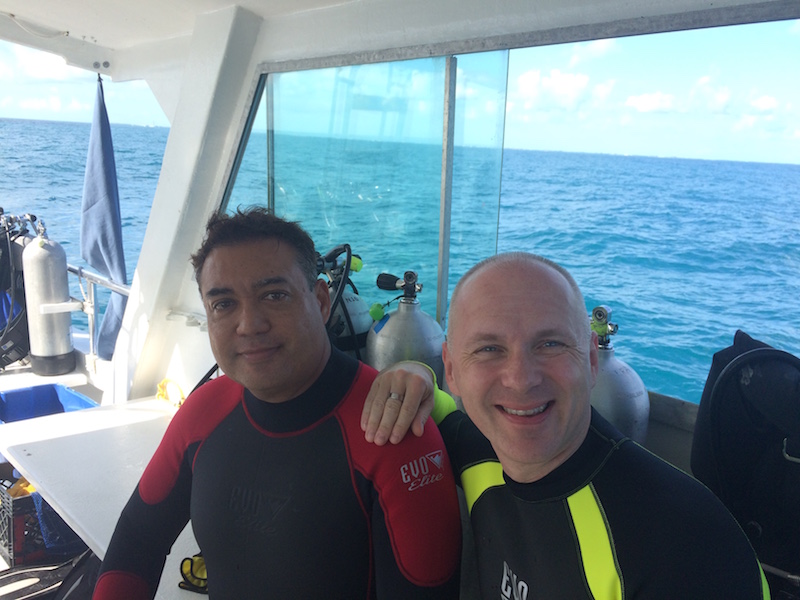 Teaming up with Sea Dwellers Dive Center of Key Largo we begun advancing our skills and, for almost a year, diving numerous times on local shipwrecks of South Florida. Rob Haff, co-owner of Sea Dwellers, had been to Truk in the 80's and gave us great tips to focus on, expediting our experience level to prepare for what was waiting for us beneath the surface of warm Pacific waters of Chuuk Islands.
We have chosen to spend week of March 2015 on one of the greatest liveaboard vessels - Truk Siren from Worldwide Dive And Sail company. They were launching their new ship in Truk at the end of 2014 and we were to experience their hospitality just 6 months after they begun bringing divers to the islands. There were only two other liveaboard ships existing in the area, Thorfin and Oddysey, both a bit aged vessels and with mixed reviews. Siren Fleet seemed to be a bit more pricey but at the end a better choice.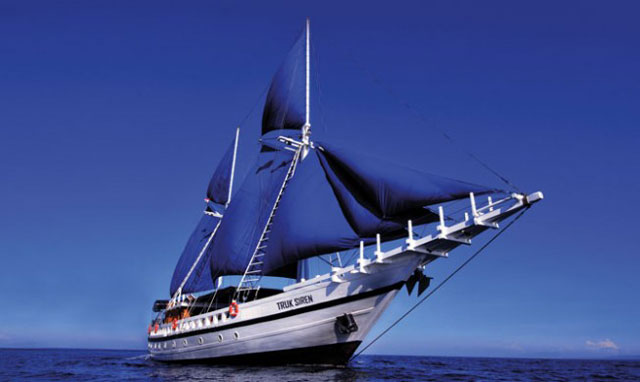 On March 2nd 2015 our journey started with stop over in Hawaii and Guam. After more then 8000 miles we were landing at Weno International Airport, excited to begin the adventure. As the plane descended I could see the shape of Lagoon with turquoise waters surrounding small islands, almost perfectly centered within its shape. The airport reminded me of secluded air strip in the middle of nowhere. The length of the runway required really hard landing and applying full breaks to stop the airplane before its end.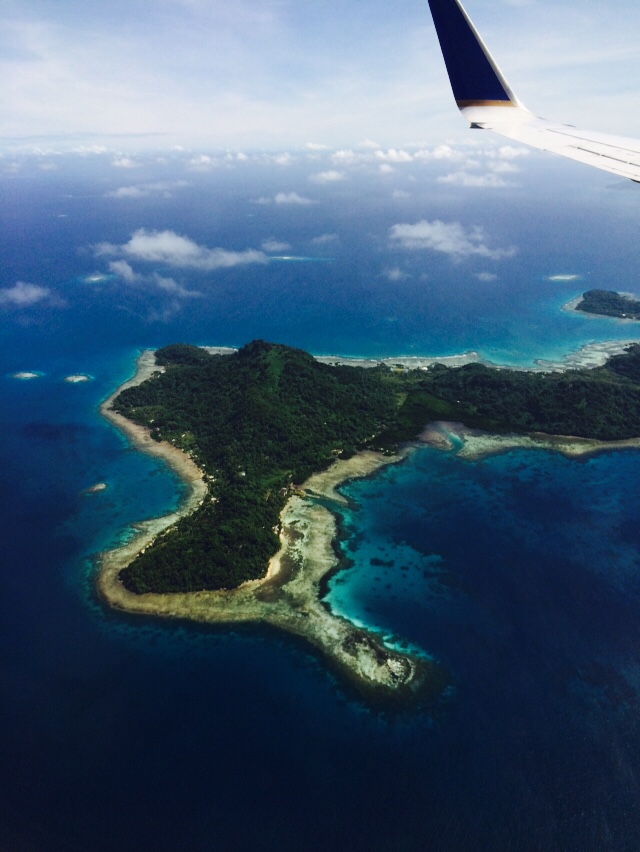 Mario and I spent next two days in very hospitable Truk Stop Hotel right pass what locals call "downtown". The only existing road in town of Weno is covered with endless potholes and driving anywhere takes forever. On second day we decided to walk from our hotel to Blue Lagoon Resort, which seemed only few minutes away, but ended up being 45 minutes fast walk. We were greeted by friendly locals shouting "Welcome to Chuuk" from the front yards of their houses.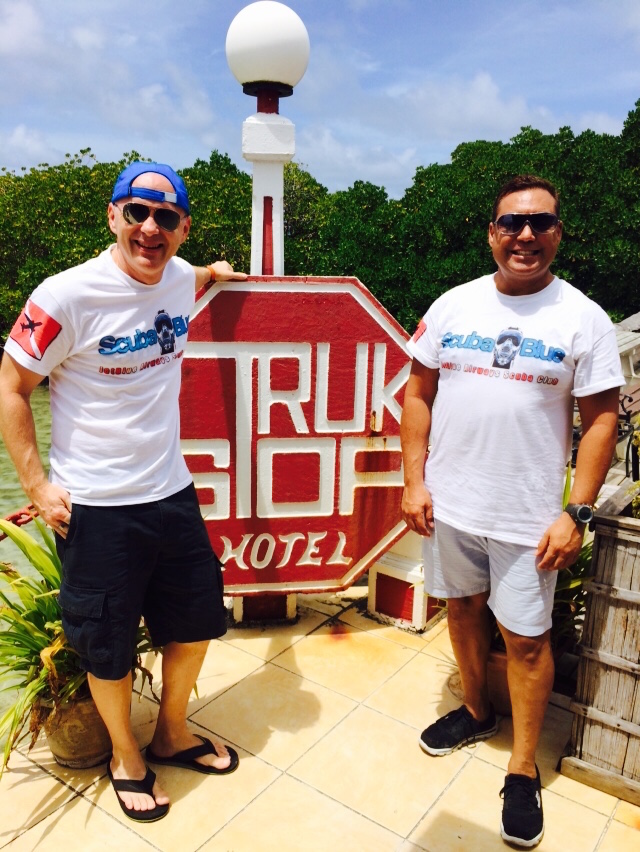 Chuuk seemed to stop the time in 1950 and the only reminder of modern era were cars from 1990 managing to manuver between never ending potholes. Poverty can be seen everywhere, falling apart houses with no electricity and missing windows, children running with no clothes on, women doing laundry in the water buckets and fire pits used to boil water and prepare meals. Uneployemnet in Chuuk is staggering 24%, down from 37% in 1989, however minimum wage is only $ 1.25 an hour. Seeing this, one can only appreciate great life and jobs we all have back at home.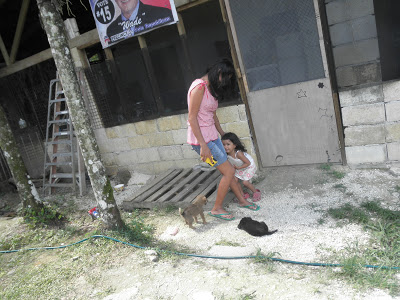 There is no public transportation, taxi service is made out of local residents, who are lucky if they have a car, placing piece of brick or card board behind their windshield with sign "TAXI". It cost between 1 to 3 dolars to catch one of those on the street running between two ends of the town.
There is no movie theaters, no malls, the only attraction is pool table at the tourist center. Every evening locals gather in large numbers and take turns to play pool, it is almost like watching the best baseball game. Walking the main street and passing households turists become instant attraction, I felt a bit uncomfortable at first, but eased later when every locals met on the street welcomed us to the island with big smile. Chuukies are very poor, but they appreciate what they have and are super friendly.
Those who can not live without the cellphone would go throe some hard time finding any reception on the island. Internet service, although very slow, is provided only by the local hotels.
On our second day we decided to make our feet wet and dive for the first time with Truk Stop Diving Center. Our first dive was on Shinkoku Maru, one of the most popular shipwrecks on the Lagoon. First impression seeing all artifacts and human remains was quite spooky, but incredibly interesting. What hit me was the stage of preservation of artifacts. Our guide took us throe the deck and inside some of the ship's facilities, including onboard hospital with operation table and almost untouched bathrooms with white tiles covered by sea sediments.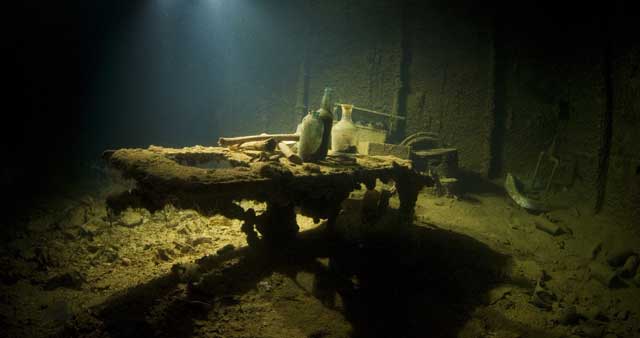 True test came on the night dive. We were supposed to dive on the same wreck at night, but last minute the Captain changed the plan due to high winds and took us to Heian Maru. The ship lies on its side with clearly visible name on the starboard, cargo compartments contain live torpedos and ammunition. It is the largest shipwreck on the Lagoon, 510' long. It was quite scary penetrating the ship at night, squeezing throu tight beems and swimming in close range of torpedos scaterred everywhere. We were told not to touch anything, since some of them were armed and could explode if moved. Our guide was really familiar with the vessel, it seemed like he could swim in complete darkness without getting lost. Coming back to the hotel we felt there was not much we could not do any more, we just passed the hardest test of all.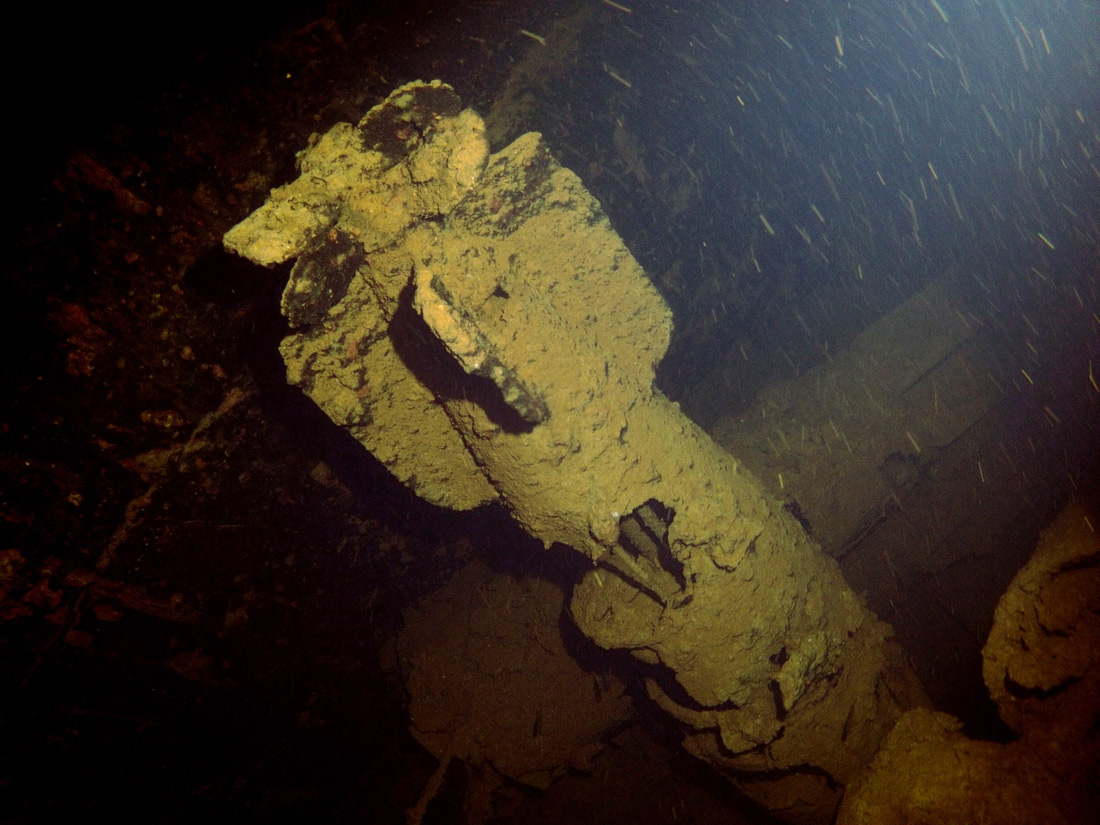 The following day we boarded "Truk Siren", one of the nicest ship I have ever seen. It is a sail boat with diesel engines, luxury is small word for conditions we experienced, it was way beyond that point. It was built for divers by divers, with specious cabins, camera charging stations, dive deck and sun deck, where we all could rest between our dives.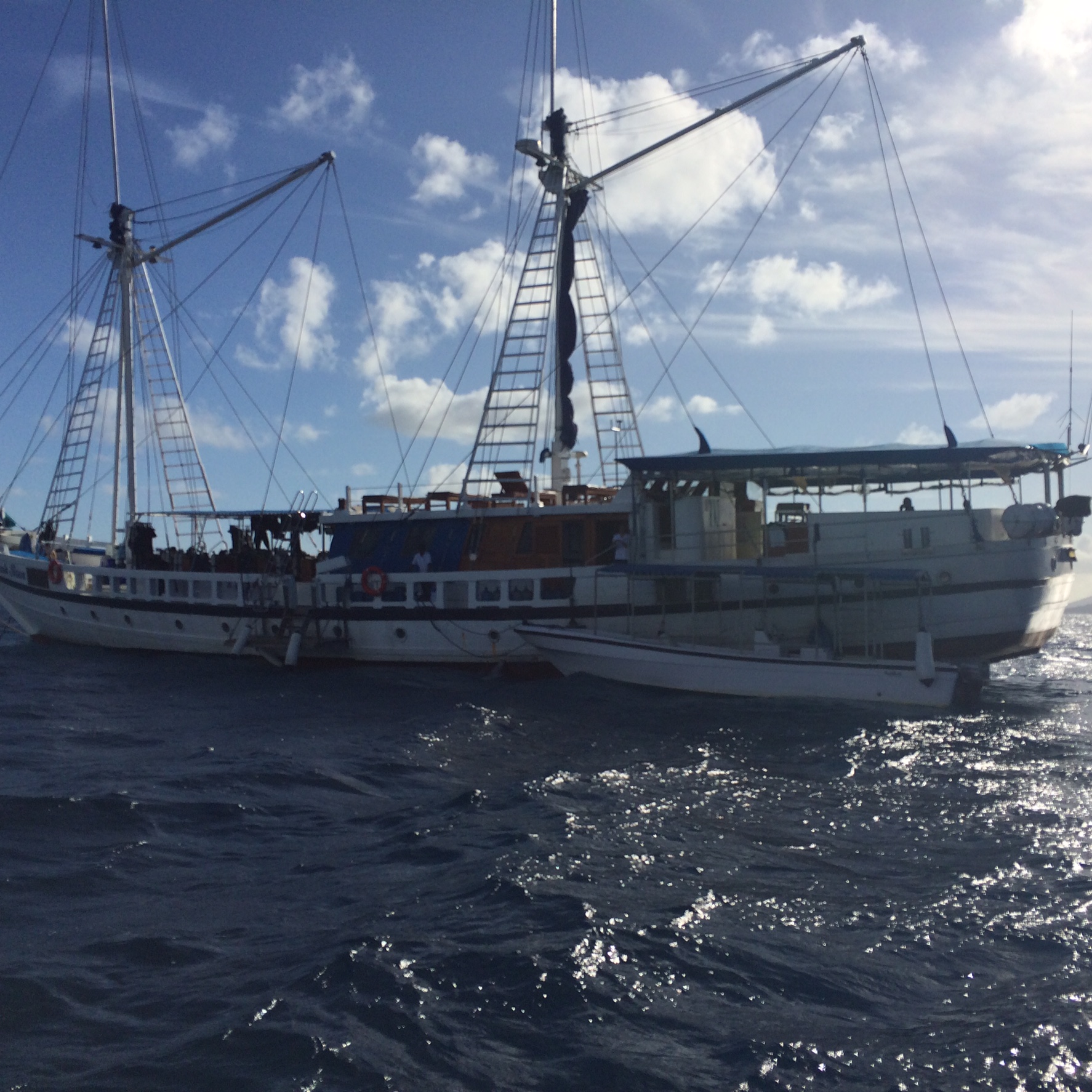 Together with 14 other great divers from all over the world we experienced 7 days of amazing diving under the watchful eye of dive guides and cruise director. All sunken ships are within mile or two distance from each other, which allowed us to spend less time moving and more time diving. Every day we dove 4 times, quite a lot, we did not miss even one dive. Safety stops on 60ft were mandatory due to excessive amount of Nitrogen building in our bodies, but safety was the main priority and we all knew how important the stops were.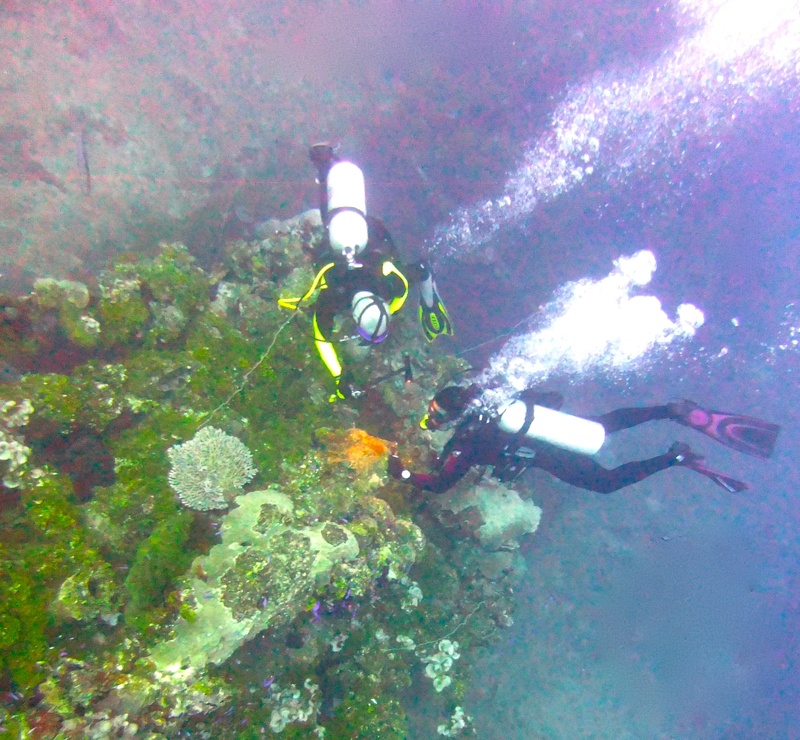 The beauty of what we had seen is not possible to describe. Over the course of the week we dove 26 times on 14 different shipwrecks. It was in fact the biggest underwater museum I had ever visited. Artifacts from the World War II era were everywhere. Sake and wine bottles, shoes, uniforms, medicine boxes, dishes with Japanese symbols, sinks and human remains were scattered everywhere. Rusted gages of ship engine clocks stopped exactly on the time when they sunk. I felt like James Cameron on the Titanic dive.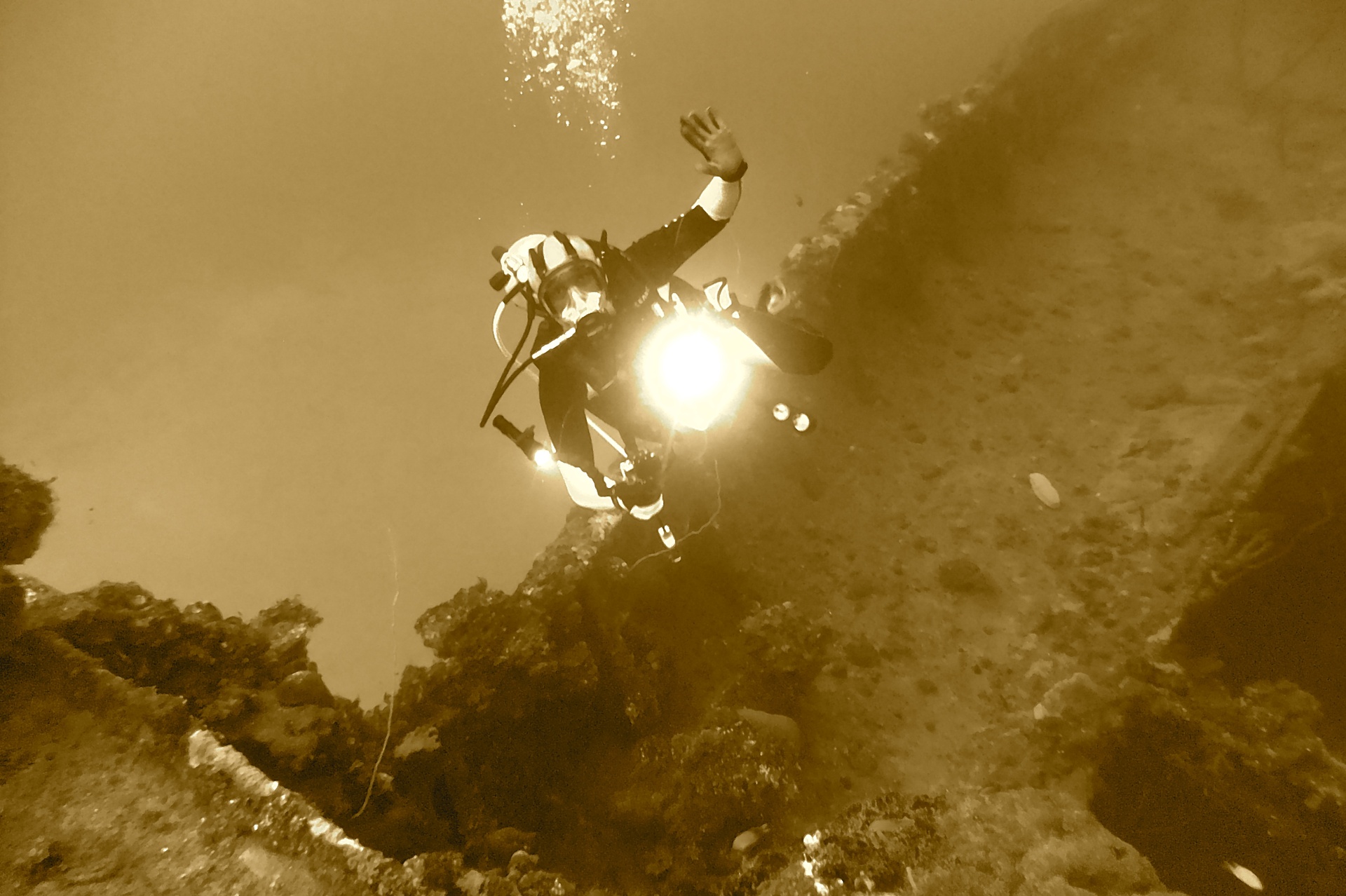 Most ships were easy to penetrate, some had live ammunition and torpedos loaded in their cargo compartments. We could watch and sometimes touch, but we could not take anything from below the surface. At the airport security performs detail search of everyone's baggage, if they find something diver took from the ship as "souvenir" there is 10000 dollars fine and months in jail, penalty which scares looters away.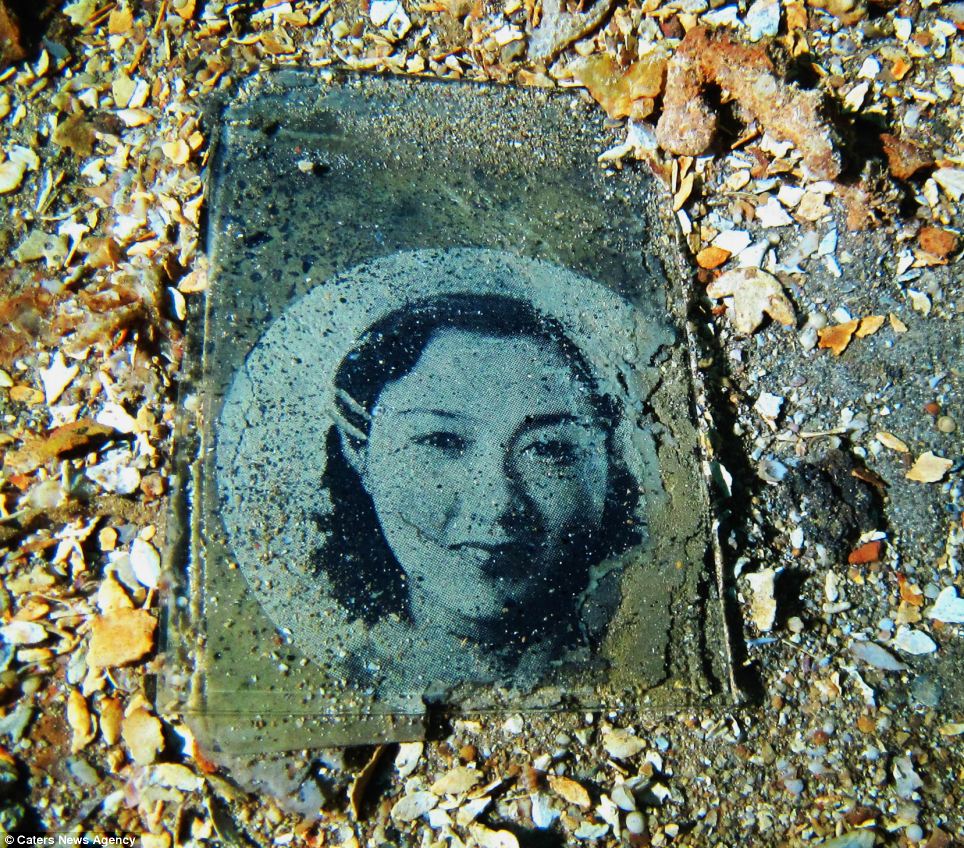 As we moved from one ship to another we could easily recognize the signs of tragedy each and every one of them experienced on their last minutes of existence. In some cases fusalage was literally ripped apart from torpedo blast of explosions of ammunition stored in cargo compartments.
Seventy years from the day of Operation Hailstone every detail of this tragedy is still intact, but decades below the surface also take toll on the vessels. Some structures collapsed under heavy weight of deck guns, trucks, airplanes, bulldozers and tanks stored in cargo compartments. We knew we were lucky to have the experience of diving at Truk, something future generations will not be able to see any more. The clock is ticking and ships are disentigrating quickly.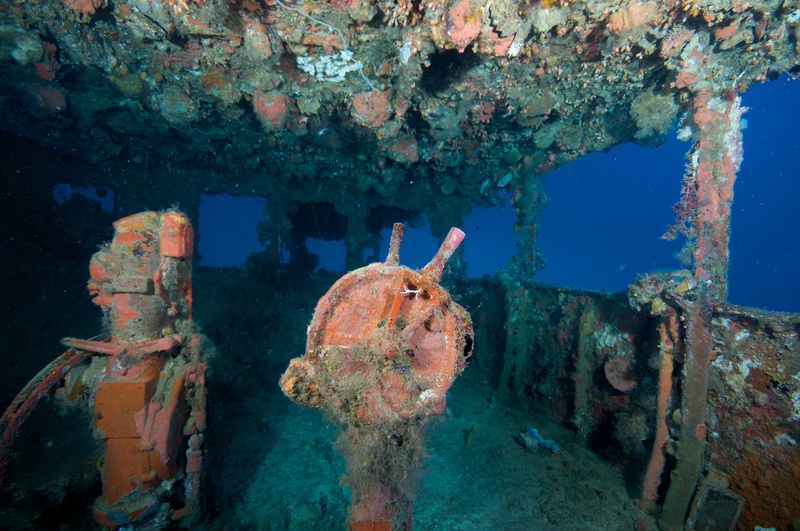 On our last day of diving I reflected a lot on what we had seen, of the lives lost during those two days in February 1944. It was very emotional to see the decks of the Gosei Maru despairing in blue waters of the Lagoon as we ascended from our last dive. Many divers come back to Truk, many keep dreaming of going back and never do. I do not know how long this amazing place will last for people to see, I still hope I will come back one day and visit The Hunted Fleet Of Truk Lagoon. For now what we had seen and experienced will always stay in our memories. Friendships we made on that trip with our fellow divers, amazing hospitality of the crew and beauty of Truk Siren vessel.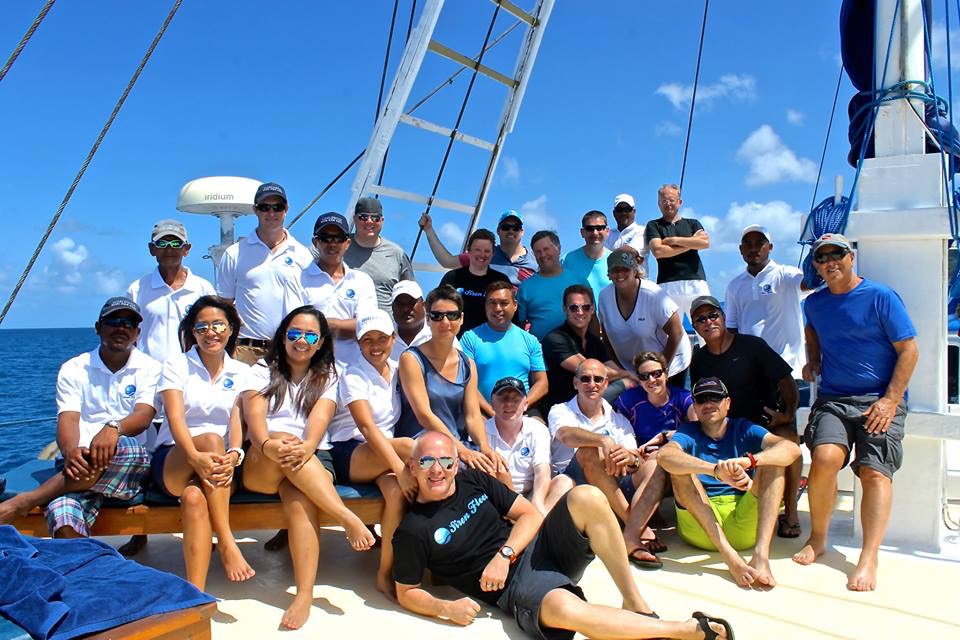 UPDATE
It seems Truk's history hunts the people of the island and the vessels stationed in the Lagoon even today.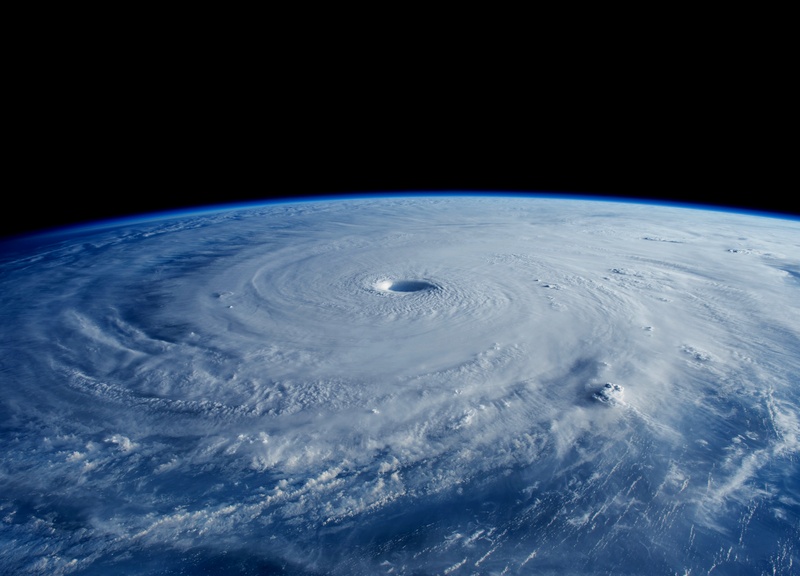 Typhoon Maysak passed directly over Chuuk State on March 29 as a Category 1-equivalent typhoon, causing extensive damage. High winds, measured up to 71 mph at the local National Weather Service office, downed numerous trees, power lines, and tore off roofs. An estimated 80–90 percent of homes in Chuuk sustained damage.The storm destroyed at least 830 homes and 37 businesses, displacing 6,760 people. Power to most of the state, including the entirety of Weno, was knocked out and communication was difficult. Water sources were rendered undrinkable. Six vessels sunk at the island's port. Agricultural impact was extensive, with 80 percent of the banana, breadfruit, and taro crops. Five people were killed across Chuuk as a result of Maysak.
Among damaged vessels were three liveaboard diving ships, including Truk Siren we enjoyed so much just two weeks before Typhoon hit. The ship experienced excessive damage but survived. What was very unfortunate was the fact looters boarded the vessel and stole and destroyed almost everything aboard which survived the storm.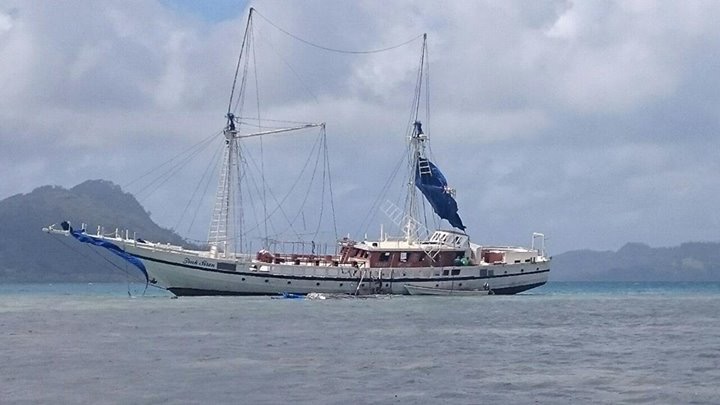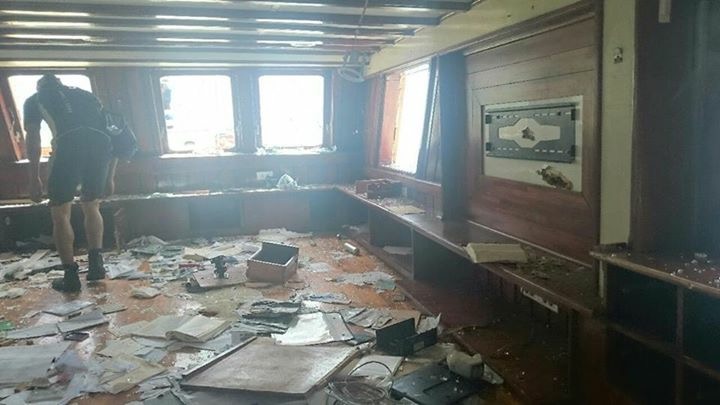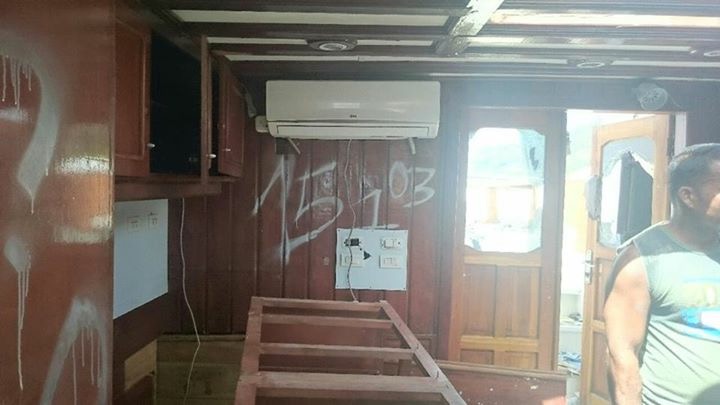 Truk Siren with its crew and owners waited for insurance company to determine damage and possibly start rebuilding process. However this is not where the story ends. Just week after the Typhoon looters decided to revisit Truk Siren again and destroy all evidence of looting. They set up the fire and burned Truk Siren to the keel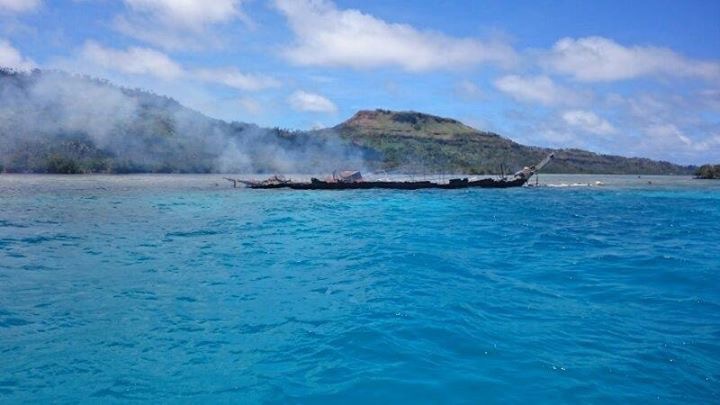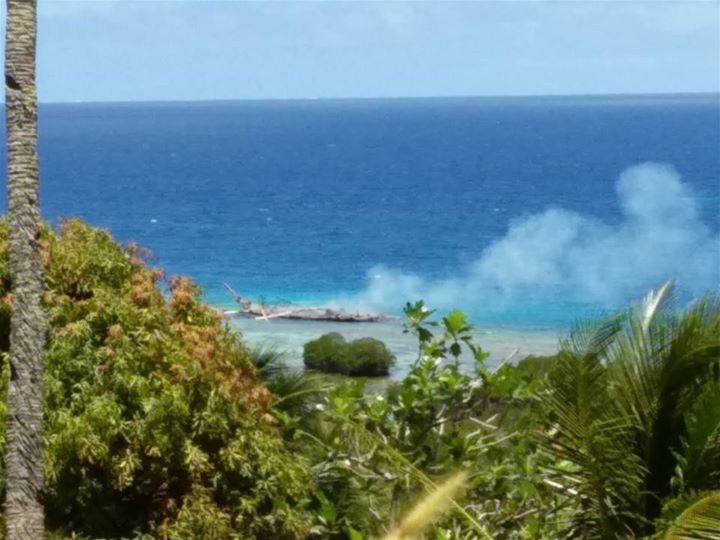 It is heartbreaking to know Truk Siren is there no more. Worldwide Dive and Sail plans to return to Truk however when and which ship is going to be used is still unknown. Now our memories from the trip got different dimension in meaning.
INTERESTING FACTS ABOUT CHUUK
Chuuk State (also known as Truk) is one of the four states of the Federated States of Micronesia (FSM). The other states are Kosrae State, Pohnpei State, and Yap State. It consists of several island groups: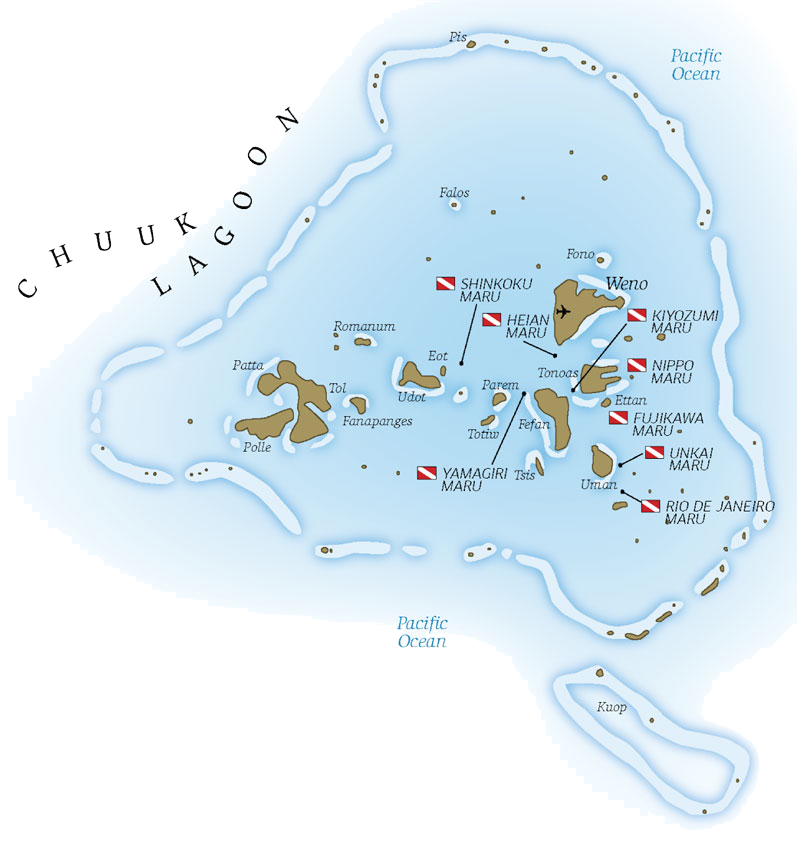 Chuuk Atoll
Nomwisofo
Hall Islands
Namonuito Atoll (Magur Islands) (northwest)
Pattiw (Western Islands)
Eastern Islands (Upper Mortlock Islands)
Mortlock Islands
Chuuk is the most populous state of FSM, population of over 48500 people living on combined area of 47 square miles on 16 islands within Lagoon with Weno (Moen) as biggest of them all. Weno Airport is where all divers arrive. There are two main resorts most popular among divers - Truk Stop, where we stayed for three nights, and Blue Lagoon Resort, the location of first diving center built by Kimiuo Aisek, the witness to the events of 1944 and father of Chuuk underwater diving industry.
HISTORY
According to the Chuuk Historical Preservation Office, Chuuk has been inhabited for about 2,000 years. The first visitors are thought to be people from nearby Kosrae who also created undecorated pottery items and lived off the abundant marine life and vegetation.
The first Europeans to visit were the Spanish, who landed in about 1565. Subsequently, visitors from many countries made brief visits including Germans, English, French, Russians, Portuguese and Americans. Chuuk residents had a reputation of being somewhat unfriendly, and it wasn't until 1886 that the Spanish established a presence in Micronesia. The Spanish ruled over Chuuk until 1898, when the Germans arrived. From this time until World War I, Chuuk was under German control. However, during WWI Great Britain engaged in a pact with Japan, and Chuuk was turned over to Japanese interests.
Over the years, many Japanese migrated to Micronesia and cultivated the islands, and used the area to establish Japanese naval and air bases, bringing economic prosperity. However, as time passed more Micronesians fled the area and the islands became more important to the Japanese interests. Eventually, as World War II escalated, the U.S. and its allies bombed Japanese facilities in Micronesia, sinking more than 50 ships and destroying anywhere from 200 to 400 (depending upon your source) aircraft.
After WWII, the Japanese left Micronesia and the U.S. became its trustee through various alliances. In 1990 the United Nations recognized the Federated States of Micronesia (FSM) as an independent nation. Today the islands of the FSM enjoy friendly relations with the United States, which in turn offers financial and defense assistance.
World War I and World War II time
During the First World War Truk had been under the control of Germany. Japan, at the time, was part of the Allied Forces that stood against Germany.
Consequently, In 1914 Imperial Japan acquired control of the Islands of Truk.
Truk Lagoon provided Japan an excellent natural harbor that could accommodate the largest ships of the Imperial Japanese Navy.
Concentrated fortifications were built throughout the islands that encircled Truk Lagoon. Protecting the vital military base from attack by air or sea.
Truk's facilities included five airstrips, seaplane bases, a torpedo boat station, submarine repair shops, a communications center, and a radar station.
With thousands of troops, and cave emplaced armament among the islands overlooking the lagoon, The "Gibraltar of the Pacific", was a threat to any Allied operation in the Pacific. And so it was the mission of the U.S. Navy Task Force 58 to neutralize this threat.
"Operation Hailstone", the code name for the assault on Truk Lagoon,culminated on February 17th & 18th 1944.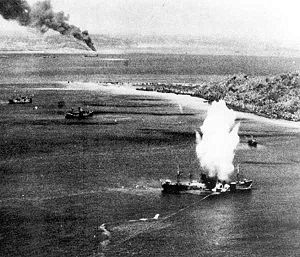 The American armada included 5 Fleet Carriers and 4 Light Carriers. Supporting the carriers were a fleet of seven battleships, and numerous cruisers, destroyers, submarines, a variety of support ships, and more than 500 aircraft.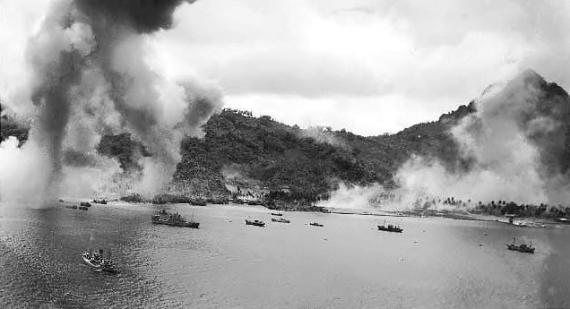 Japanese losses resulting from the U.S. Navy attack totaled over 250 aircraft and 45 ships. Among the ships sunk were cruisers, destroyers, sub-chasers, tankers, and cargo carrying supply ships. Many other IJN ships were damaged.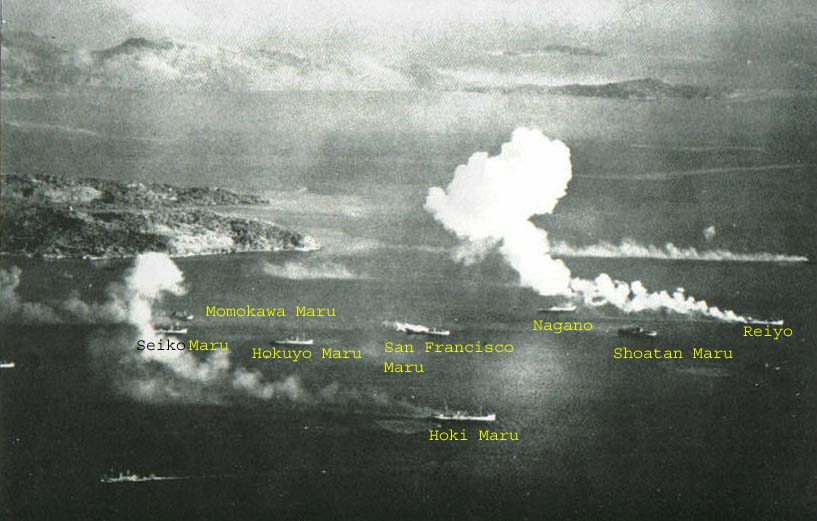 The American navy lost 25 aircraft with 29 crew killed. A Japanese counterattack on the carrier USS Intrepid also killed 11 U.S. Navy crew.
The U.S. Navy raid succeeded in isolating Truk. And although Truk was never the target of an amphibious attack, subsequent air raids and submarine attacks denied Japan effective use of their vital base.
The Imperial Japanese Command formerly surrendered Truk on September 2, 1944 aboard the USS Portland.
Categories: Scuba Blue Trips
/